First time setting up a myStake account
As a shareholder, to register an account on myStake, you need to have received an invitation from a company secretary.
For security purposes it is a two step verification process:
Firstly by email
Then by mobile phone
To first set up your account, we recommend the use of a pc and not your mobile. MyStake also recommends establishing your online account profile first on a modern internet browser such as Google Chrome, Safari, or Mozilla Firefox.
First navigate to the myStake site, by clicking the link in your invitation email. Invitation emails can sometimes land in your "spam" or "junk" inbox - so please check these email boxes if you are searching for an invitation.
This is the account creation view: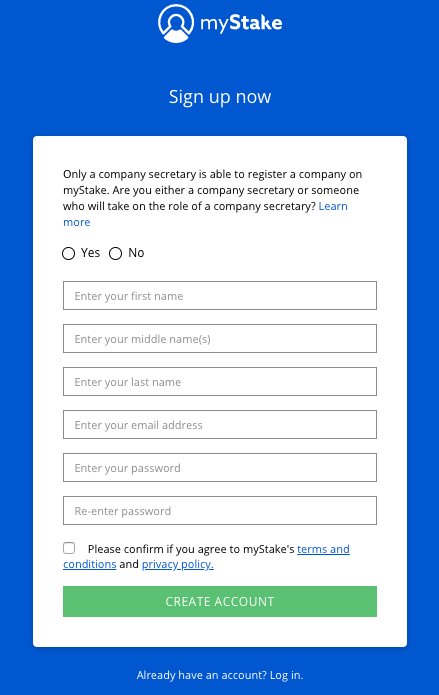 Once you have completed the fields and clicked "create account" you will receive an email.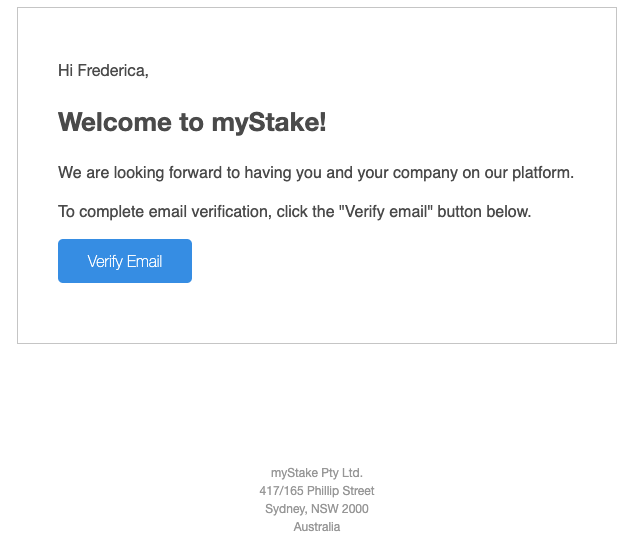 When you click the "verify email" button you will see this: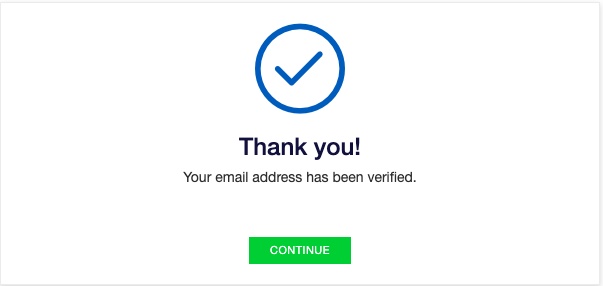 Click "continue" and a new myStake window will open asking you to verify your phone number: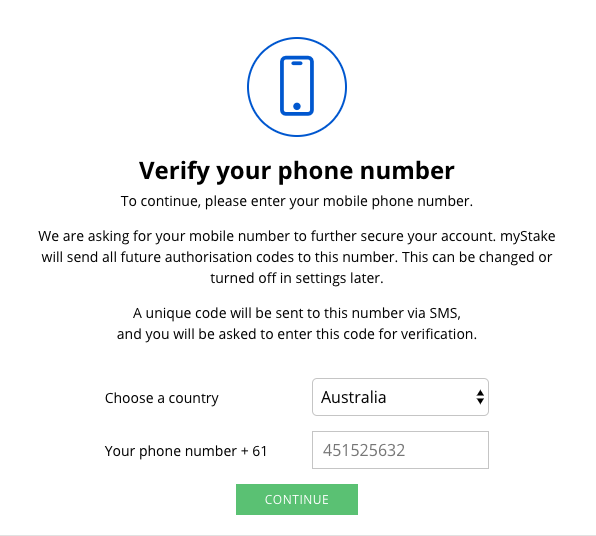 Once you have entered your mobile number and clicked continue, you should receive a text message on your mobile, with a code that you will need to enter. Then click the "verify" button. You will now be directed to the myStake platform.
At this point you can close any other myStake windows/tabs that are open.
Your registration is complete and you should see this welcome message:

Click Next and the main menu pages will be visible.
Problems with registration
1. My email link seems to have expired or I'm getting an error message
For security purposes, once you have commenced registration, the email link ceases to work.
2. I tried to register on my mobile but it didn't work
In both cases use your p.c. or laptop and using your browser go to app.mystake.io.
If you think you completed the two step verification (email and mobile phone text message) then enter your email address and password to access your account. If you have forgotten your password click "forgotten password" and an email will be sent to help you set up a new password.
If you haven't completed the two step verification you may need to click "register" or if you completed the first step of with your email, then click "forgotten password":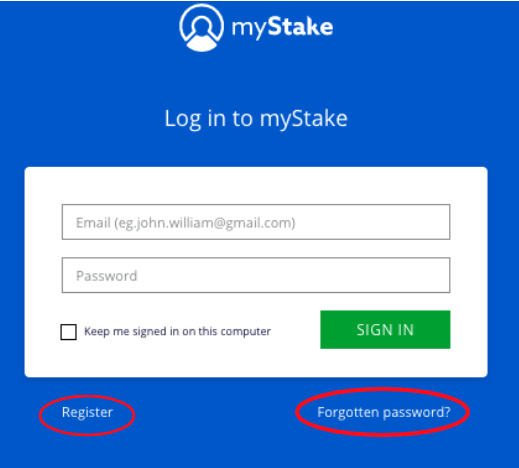 This should allow you to complete the registration.
---
---